Aluminum E-Capacitor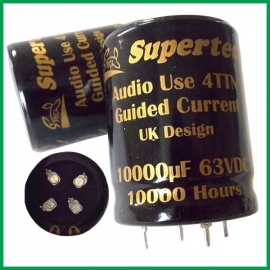 Guided Current Audio Capacitor
Audio use 4TTN Capacitor is a unique 4 terminal capacitor designed specifically for Audio.
This is a patented design which is particularly effective in all applications that need exceptional filtering.
We also offer OEM/ODM services for customer to have their need of capacitance and voltage, furthermore, we offer OEM sleeve to have your own brand and size.